L O A D I N G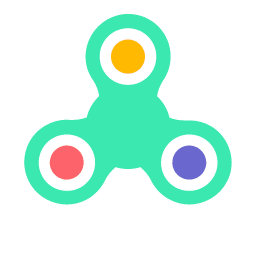 Parental Education - Rosalin Child Development and Rehabilitation Centre
Facts about Autism
Autism is the fastest-growing developmental disability in the United States/World.
Boys are nearly five times more likely than girls to have autism.
April is World Autism Month
Half of children identified with an Autism Spectrum Disorder have average or above-average intelligence.
In 2007, the United Nations declared April 2nd as World Autism Awareness Day.
As part of April 2nd, Autism Speaks started the global autism awareness initiative called Light It Up Blue.
There is currently no medical test to detect autism or a cure.
About 25 percent of individuals with autism are nonverbal
Dr. Leo Kanner was the first to describe autism in 1943.
There are five types of autism-spectrum disorders: Pervasive Developmental Disorder- Not Otherwise Specified, Autism, Asperger Syndrome, Rett Syndrome and Childhood Disintegrative Disorder.
You can see the signs of autism in infants as young as six months
About 1% of the world population has autism.
Individuals with autism who need therapy should be seen on a case-by-case basis. Although some therapies are debated today some of the most universal therapies that are helping today are Occupational and Speech therapy.
Other therapies currently suggested to help individuals with autism include: Music therapy, Visual Schedules, Sensory Integration therapy, and Cognitive-Behavioral Therapy.
Although therapies are pivotal for individuals with autism, other things such as a healthy diet and daily exercise are seen as ways to help them progress.
Autism is NOT caused by bad parenting. But symptoms aggravate by bad parenting.
1 in 158, individuals are currently diagnosed with autism in the India.
Our Recent Blogs